Today, I'm so excited to have the amazing C. Marie Mosley, author of Reminiscence,  here … *shaking hands with CMM*… on my blog for an interview!
We're going to be meeting Coralie Collier – the girl who has outlandish dreams but silently struggles with memory issues  …
Hi, Coralie!
It's nice to have you here with us today.
Hi … *mumbling* and thanks, I guess.
So … um … hope you wouldn't mind … and I don't mean to be rude or anything … but would you tell us when did you first realize that you had 'holes' in your memory?
Well, I've never been the best at remembering things … some things make it to the surface *shrugs*, while others fall through the cracks.
How have you been dealing with that?
I have been questioning … things … a lot … I try not to dwell on the unknown too much … though, I am panged by the thought that I am being left out of something … something important … that there's more than what's in front me, you know?
Yeah – well, is there anything that you have noticed that seems unusual in comparing you to your peers or to those around you?
Unusual? Yeah – I don't have a whole lot of, umm, close friends … that could be in part because I can't remember half of them *snickers* … But I have always felt different … I almost can't explain it. I sometimes feel that those around me are a part of the bigger picture, but also that the bigger picture has a missing intricate piece …
And what do you think that is? Does that missing intricate piece involve … you?
I'm not all that sure, exactly … but yeah … I think it does …
And in discussing these things with your parents, as you've surely done, what is their reaction to all of this?
My parents are great … really! But mostly, they have seemed to make the habit of shrugging my questions and suspicions off to the wayside. I don't know what it is that keeps nagging at me … but I know that something is going on … that my parents, as well as others, are hiding something from me …
What is something that people would be surprised to know about you?
I'm more than what I seem …
What are you passionate about these days?
Always passionate about reading, and writing, dabbling in the arts … & I love to run. Something about feeling the wind against my face, takes me to another world.
It seems that I've heard no mention of someone special … Care to give some insight?
Sometimes you meet someone so special, that not even the deepest holes in a person's memory could bury their feelings for that person.
What is one word that would describe you?
'Confused' … *smiles* … No, just kidding … I guess I would say 'Strong'…
Why that word?
Because whatever the task, whatever the trial … I will always overcome adversity …
Before you go, what is your favorite saying or quote? Something that you live by …
I don't know if it's something as important as a 'life style' quote but umm, *pauses*… "A gem cannot be polished without friction, nor can a man be perfected without trials …" *stares off* then *shrugs* … It's just an old proverb … I think I heard someone say it once before …
Thank you so much for being here … and giving us a little insight into your world …
Thanks for having me …
About the Author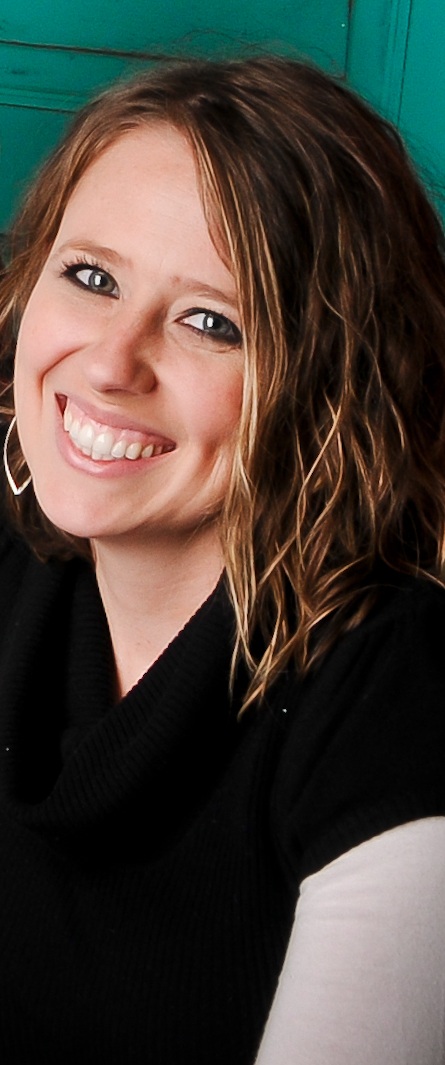 Connect with C. Marie Mosley:
[website][twitter][facebook][goodreads]
C. Marie Mosley grew up in a small town in the south, where she enjoyed being able to stay up all hours of the night staring at the stars of a summer night and thinking up characters, scenes, and stories to write down in her journals. While some she kept to herself, others she would share with friends and family. An avid reader, she spent much time dreaming of the day she would publish some of her own short stories and novels.

After high school, C. Marie shelved her dream of writing for a short while, as she felt the need to focus on her courses of study in college. She has always had a thirst for knowledge of all sorts, literature being a favorite. And though she went in other directions of study, she always kept literature and writing hidden, sort of as her getaway place of blissful retreat.

After college, studying everything under the sun, she moved to a bigger small southern town and married her best friend and love of her life, beginning her happily ever after.

After a number of years spent teaching, C. Marie decided, with the nudge and push of her wonderfully insistent husband, to submit her writing to be published. – Thanks Love! –

Reminiscence is C. Marie's first novel and she continues her dream of writing adventures to share with others.
About the Book
Title: Remininscence
Series: Empyreal Warrior
Author: C. Marie Mosley
Published: self-published, May 2012
Links: [goodreads][smashwords]
Can someone's entire life – the only one they have ever known – be a complete lie? The truth is out … and Coralie Collier is about to find just what lies within that truth – the truth about herself, the truth about her heritage, and the truth about her purpose …

In Reminiscence, lies a story of a natural born heroine, Coralie Collier — she just doesn't know it yet. Coralie lives a simple, almost boring life, that is, until things in her life start to get interesting. Outlandish dreams, bizarre and dangerous encounters, and missing pieces to her memory, are all incredibly important fragmented clues that could help Coralie in finding out her true identity. Along with these clues, and the help of an old family friend, maybe there is a chance for Coralie to find out what is going on around her before it's too late … and her true purpose has been compromised. All of the characters' lives within the story swirl around her – and they all know the truth – the truth about the lives they were all born to live… Could there be more to her life than she ever knew? Could there really be more to her surroundings than what meets the eye?

Get drawn into Coralie's world and explorations as she attempts to discover what secrets are hidden in her past and what journeys are in store for her future.

· · ·
Links
[goodreads][smashwords]